We own
a beautiful Atlantic Ocean waterfront property with a private beach. It is located in Nova Scotia near Port Hawkesbury. Fantastic clear water and a huge mixed grown forest invite to spend a vacation here. Next year we plan to build a comfortable oasis for us and our guests with view of the Atlantic Ocean.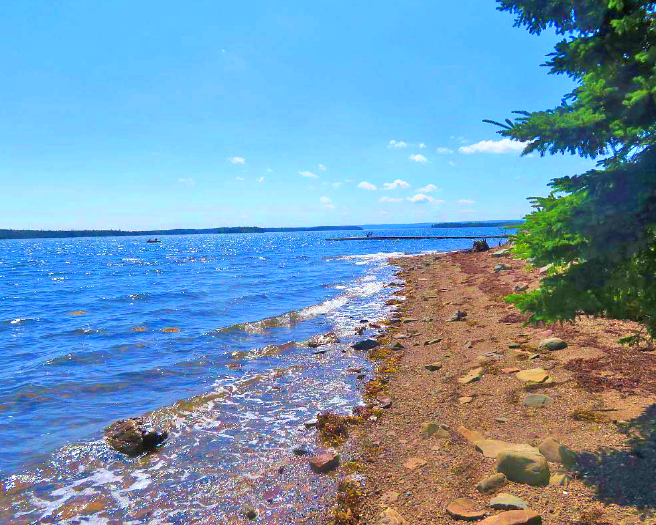 Look here for more pictures:
The shore is sheltered in the "Big Basin", a bay on the Atlantic Ocean.
An invitation to go fishing, swimming, diving...or just relaxing.....





Shops for daily needs such as doctors, restaurants, hardware stores, supermarkets, schools and authorities are just a few minutes away in Port Hawkesbury.
The property is located on a gravel public road in beautiful nature.
This could be the view from your holiday home.
Approximately 90m private beach invites to relax and enjoy the day.
A private dock is being built here, where you can do yoga right on the water in the future, go fishing or how about a romantic dinner right by the sea?